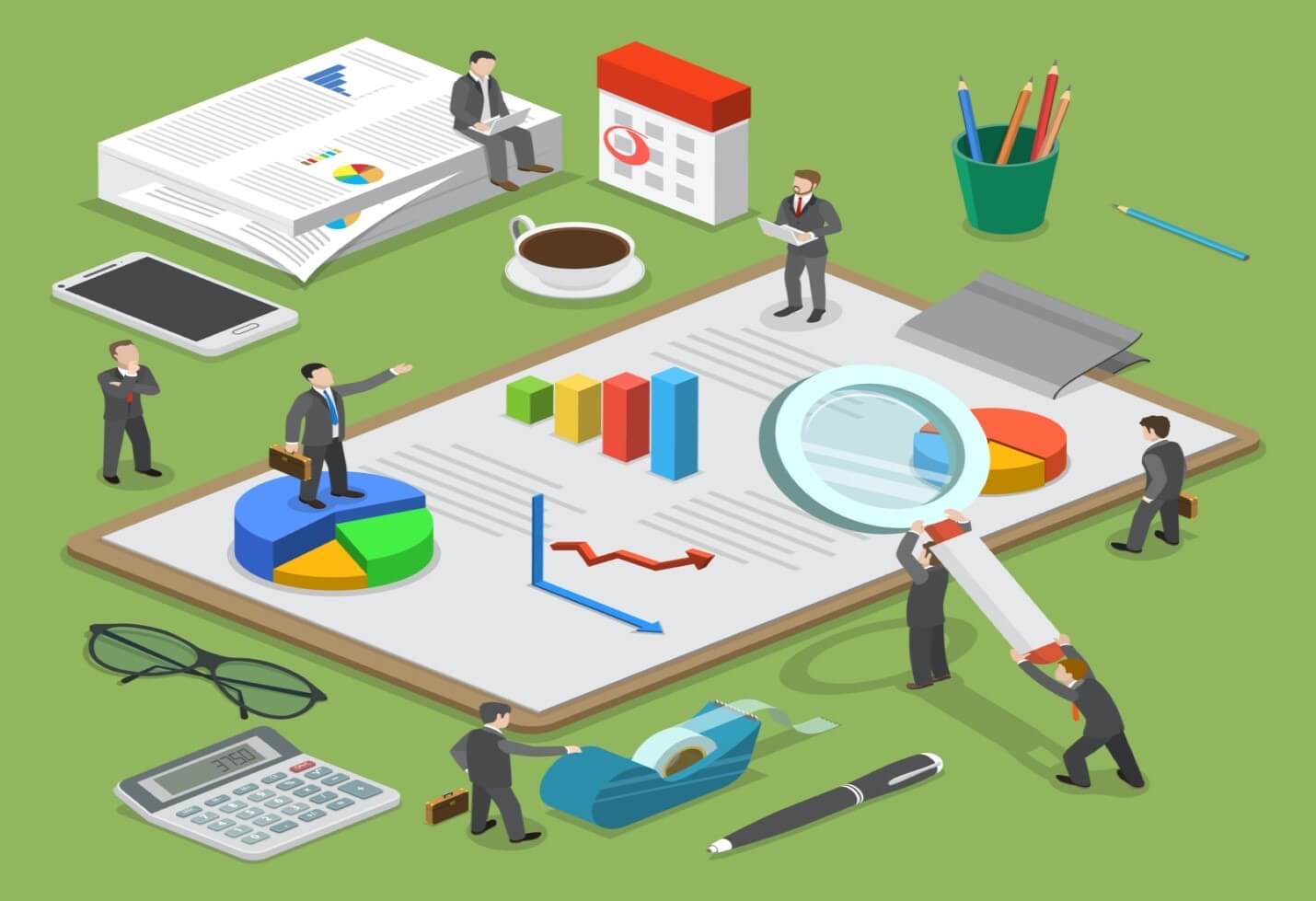 With the ongoing and future impact of pandemic magnifying the already existing risks of technology-enabled expansion of business operations, including shared service centers and 3rd Party Providers, it is not news that today's business and risk environment is more challenging than ever.
It is also no secret that the already tight budgets are expected to get tighter. Our CFOs are expecting us to do more with same or less.
In this landscape, it has become more necessary than before for organizations to manage risk from an integrated, collaborative and efficient lens. Business as usual is over. At the same time, our mission and deliverables have in fact increased. How do we square this circle?
By automating agility and real-time awareness into our processes; by collaborating faster and better across the organization – at a lower cost than before. By building a more agile and collaborative process to execute our projects or deliver on our promises. We don't need to jump all the way into the somewhat esoteric Agile methodologies (Scrums / Sprints etc.) to see the benefits – we can adapt those principles to our existing, traditional Waterfall methodologies.
The characteristics of an Agile Audit & Compliance Process are:
You can perform frequent risk assessments and enable confirmed execution of planned mitigation activities across the organization and with 3rd parties with minimal effort, thus play a key role in helping manage this crisis
You can be flexible to meet stakeholders' changing demands: You know where and how you can pivot on a dime
You know the state of each project and resource availability in real-time. Not waiting for the next spread-sheet update or meeting.
You can quickly analyze available and committed resource capacity, so you can support management's pandemic effort easily
You can request and collect PBCs remotely and complete audit and compliance processes from any where
Your team adapts and pivots to the next project – in real-time
You can update the C-suite and Audit Committee with confidence
A more agile and cohesive risk and project management enables organizations to manage this risk in real-time and helps protect any potential fallout throughout the organization. Improved agility also helps in driving effectiveness in managing vast requirements across risk and compliance.
Managing risk in isolation, without an agile and effective internal audit and risk management system, will fail the needs of the dynamic, modern business environment. Technology must be allowed to integrate the system into the context of business as a whole if the organization hopes to have the agility to stay on top of changing risk.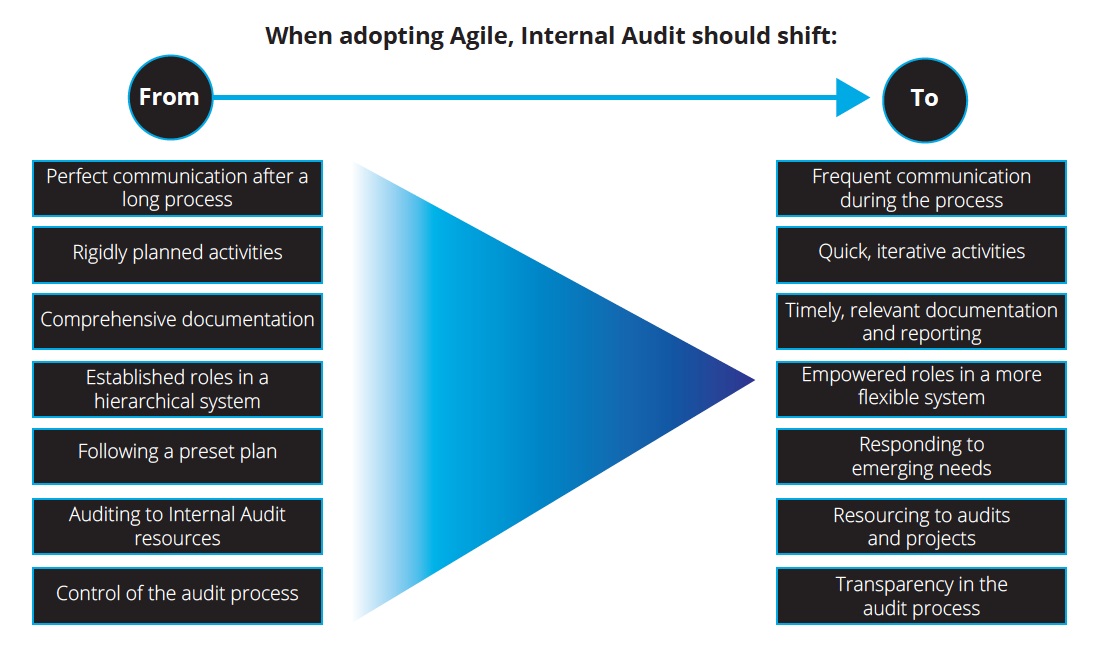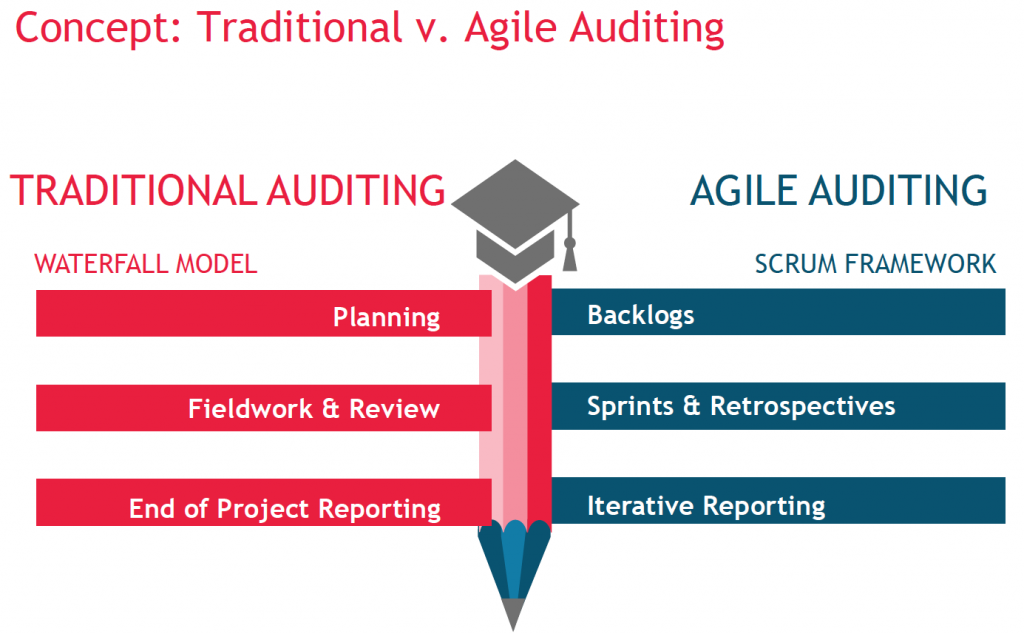 The Role of an Agile IA
With its company-wide perspective and inherent objectivity, IA has an opportunity to demonstrate role-model processes, to provide the much-needed, efficient and effective process leadership, framework, and follow-through across the organization, especially in the current challenging times.
We are uniquely positioned to showcase the improvements we recommend and thus be credible risk management catalysts and advisors to our Boards and C-suites.